Dr. David M Duffy
---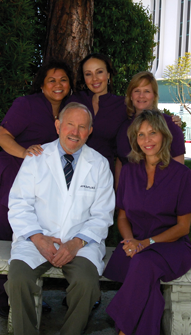 David M. Duffy, M.D. is a board certified dermatologist, a Diplomat of the American Board of Dermatology and a Fellow of both the American Academy of Dermatology (AAD) and the American Society of Dermatological Surgery (ASDS). A graduate of UCLA and UCLA School of Medicine, Dr. Duffy is an internationally-recognized author and lecturer on the treatment of veins, injectable fillers, peels and laser technique.
With a large, loyal patient base extending from the South Bay to the LA Metro area. Dr. Duffy pairs state-of the-art aesthetic technologies with long-established medical judgment  and decades of clinical experience to provide prettier, healthier skin to patients of all ages. Dr. Duffy has sorted through the vast treatment offerings and selected therapies with proven and repeatable results, foregoing those which he feels are as yet unproven.  We have also hand-picked products with solid science behind them that enhance and extend the results gained in-office.

Dr. Duffy's special expertise in vein treatment draws doctors from across the globe to observe in his office.  Vein treatment rewards technical skill and clinical experience, and Dr. Duffy surely has both. His writings linking treatment protocols and outcomes to vessel size remain a cornerstone in every phlebologist's training.

Moreover, Dr. Duffy's Laser Center is comprised of a complete arsenal of lasers and light therapies, each designed to address the problems of aging skin (resurfacing wrinkles, veins, brown spots, irregular pigment, sun damage, scars, tattoos, smoothing textural issues, etc.) While there are no miracle cures, there are proven state-of-the-art modalities, when administered by a clinically talented professional with the depth of experience that produce steady improvements with minimal risk. Please Read Dr. Duffy's Impressive Curriculum Vitae
Areas of Expertise Include:
---
Laser and Sclerotherapy Treatment of Spider and Varicose Veins
Laser Surgery and Resurfacing
Treatment of Scars, Birthmarks and Facial Assymetry
Light Therapy - Photodynamic and IPL
Energy-Based Therapy – Pelleve'
Rejuvenating Peels
Dermal Fillers (Juvederm, etc) and Neuromodulators (Botox)
Sun Damage, Rosacea and Acne
A tireless contributor to professional and general publications, Dr. Duffy is active in many national and state dermatological associations, and a founding member of the South Bay Free Clinic. Dr. Duffy's has participation in the training of dermatologists at the University of California—Los Angeles (UCLA), the University of Southern California (USC) and University of California—Irvine spans two decades.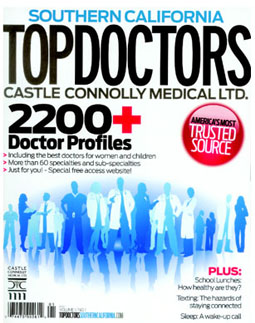 Stefani Cotright, RN
---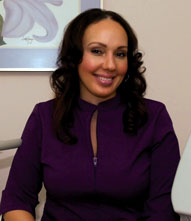 A graduate of LAC+USC School of Nursing in 2003, Stefani has 8 years of experience as a Registered Nurse and 17 years as a LVN. With a broad knowledge of pre- and post-operative recovery procedures, anesthetic technique and pain management, she is a valuable resource to our patients. Stefani realized her interest in aesthetic nursing early on; her passion is helping her patients' achieve an external appearance that matches their internal youthfulness.  She specializes in laser services including Hair Removal, Intense Pulsed Light Treatments, Fraxel™, Pelleve Radiowave Tightening, Ulthera Ultrasound Tightening, BLU U Light Treatments, SILKPEEL dermal infusion and selected proprietary peels. Stefani is well trained and very adept at fillers and Botox. She also assists Dr. Duffy in surgeries and wound care.