Services Menu
---
Subscribe Here to
Receive Special Savings,
Event Info & Care Updates.
Pelleve Radio Frequency Therapy
---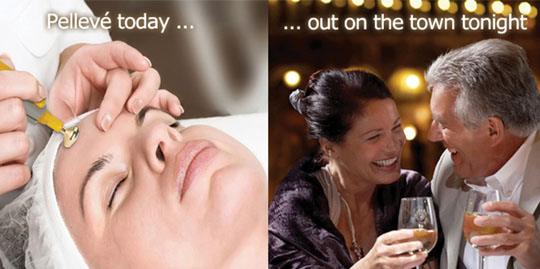 Pelleve uses time-tested radiofrequency technology to heat the deep layer of your skin, causing the collagen to contract, tighten and remodel. Radiofrequency or RF has been used for years to tighten the tissue of the soft palate and alleviate the symptoms of sleep Apnea. It is safe and effective!  No anesthetic is required. It is quite comfortable, even relaxing.  30-60 minute treatments. Full face or spot treatments. Immediate results are noted with full improvement in 60 days. 2 to 3 repeat treatments are recommended for top results. Improvements can last 18 months depending on patient profile. Side effects are rare; mild redness/puffiness have been seen. Usually these disappear quickly.

Great for: sagging skin under the chin, wrinkles around the mouth, excess skin on the upper eyelid, crow's feet, chin & forehead lines, jawline laxity.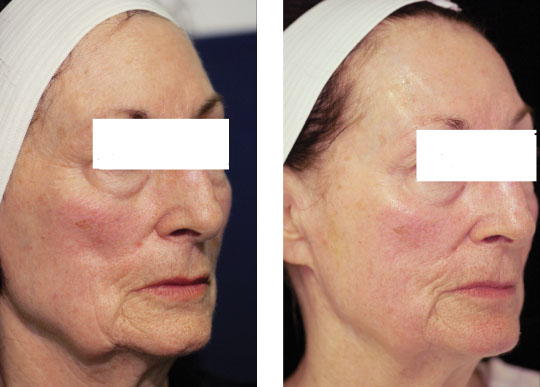 This photo is a wonderful illustration of a good result on the jowls of a mature patient. The Before photo on the left shows a soft, droopy jowl area. The After photo on the right shows the improvement after 90 days. The area is significantly lifted and tightened.